Stefano Elliott Band Is: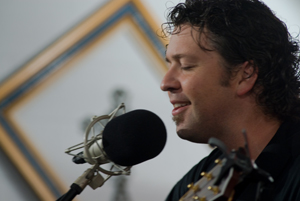 The original Godfather, Stefanino was born in Verona, Italy. His parents soon moved him to Texas, hoping the hot summers would "sweat the cotton balls out of his voice". The experiment was mostly successful, though the gravel still shows at odd times (like after VBS week, or a hard-sung concert). Even with the gravel, the only ones that fear him are, well, um... no one really. (Don't tell him that!)

"The Elliott Family" has expanded over the years & now includes Stefana Alison "Ali" Elliott (the getaway driver), Stefano David "Bob" Elliott (the enforcer), Stefana Elizabeth "Angel" Elliott (the motivator), and Stefano Andrew "Drewski" Elliott (the legbreaker).

While Nino has accepted his role as the head of The Family, as well as The Band, his spirit still yearns for Italy... or is it just pizza?
Stefano "Kyle" Conway (guitars & vocals)
Kyle is a native of Houston, TX, but now lives in Trophy Club, TX. A graduate of Abilene Christian University in 1991, he now is a festival and event producer for the Grapevine, Texas Convention & Visitors Bureau.

Kyle is a founding member of the Southlake Praise Band and the Stefano Elliott Band. A self-proclaimed guitar novice, he actually learned to play the guitar the night before his first gig with the praise band.

He is married to his college sweetheart Susan and they have three children: Madelyn, Annabelle and Kyle II.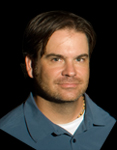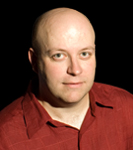 Brian was raised in Broken Arrow, Oklahoma. His religious heritage focused on a capella music, to the exclusion of musical instruments, and perhaps as a result he learned that he had a gift for finding harmonies.

After high school in Oklahoma, Brian attended the University of North Texas, graduating in 1998 with a BBA. That fall he met Celeste Robertson, and they married the following year. Brian began playing bass guitar in December of 2001.

Brian and Celeste and their children, Piper and Christian, live in Keller, Texas.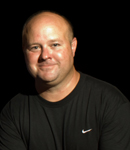 Stefano "Dave" Edwards (drums)
Dave was born in 1743, on a plantation in Argentina. He was raised by wolves and attended the Antartic Community College. (Go Fighting Penguinos!) He later went on to cure the common cold, win the Nobel Peace Prize for limericks, and was the 3rd person to land on the moon.

OK, not really... but he hasn't written his bio yet!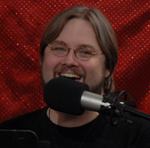 Mikey's true origins are unknown, but there is a legend among the natives of New Mexico that he was dropped by a stork near Albuquerque in the late 60s. Thanks to the trauma of falling on his head in a town populated by hippies, he quickly took to music as a way to express himself.

At the age of 5, he was shipped to Dallas, and started playing the piano. He followed that up with singing, trumpet, French horn, drums, bongos, bass, guitar, African thumb piano, bamboo sax, and a strange obsession with conch shells.

A graduate of Dallas' Arts Magnet High School, he's gone on to study at UNT, UTD, SMU, the Center for Christian Education (seminary), TCCC, and the Ad-Libs Comedy Defensive Driving School.

Mikey met his match (the lovely and talented Janet) in 2001, and married her in 2002. He said it was because he loved her, but we all know he really just needed a roadie for free! Currently Mikey & Janet are in Grapevine, hiding from their ferocious puppies.